The predicament of the unprotected: Why lack-lustre legislation fails South African whistleblowers
Ugljesa Radulovic

University of Johannesburg
Abstract
Inadequate legal provisions in South African state law have left whistleblowers vulnerable. Despite the existence of the Protected Disclosures Act (and its amendment) aimed at safeguarding whistleblowers, the law has numerous loopholes.  The participants in this qualitative study expressed the view that the law is indeed ineffective. While calls are being made to amend state law for adequate whistleblower protection, such efforts would be futile unless provisions are adapted from reliable instruments for implementation in the South African context. This article recommends incorporating provisions from the Serbian Law on Protection of Whistleblowers as a means of offering adequate protection to South African whistleblowers.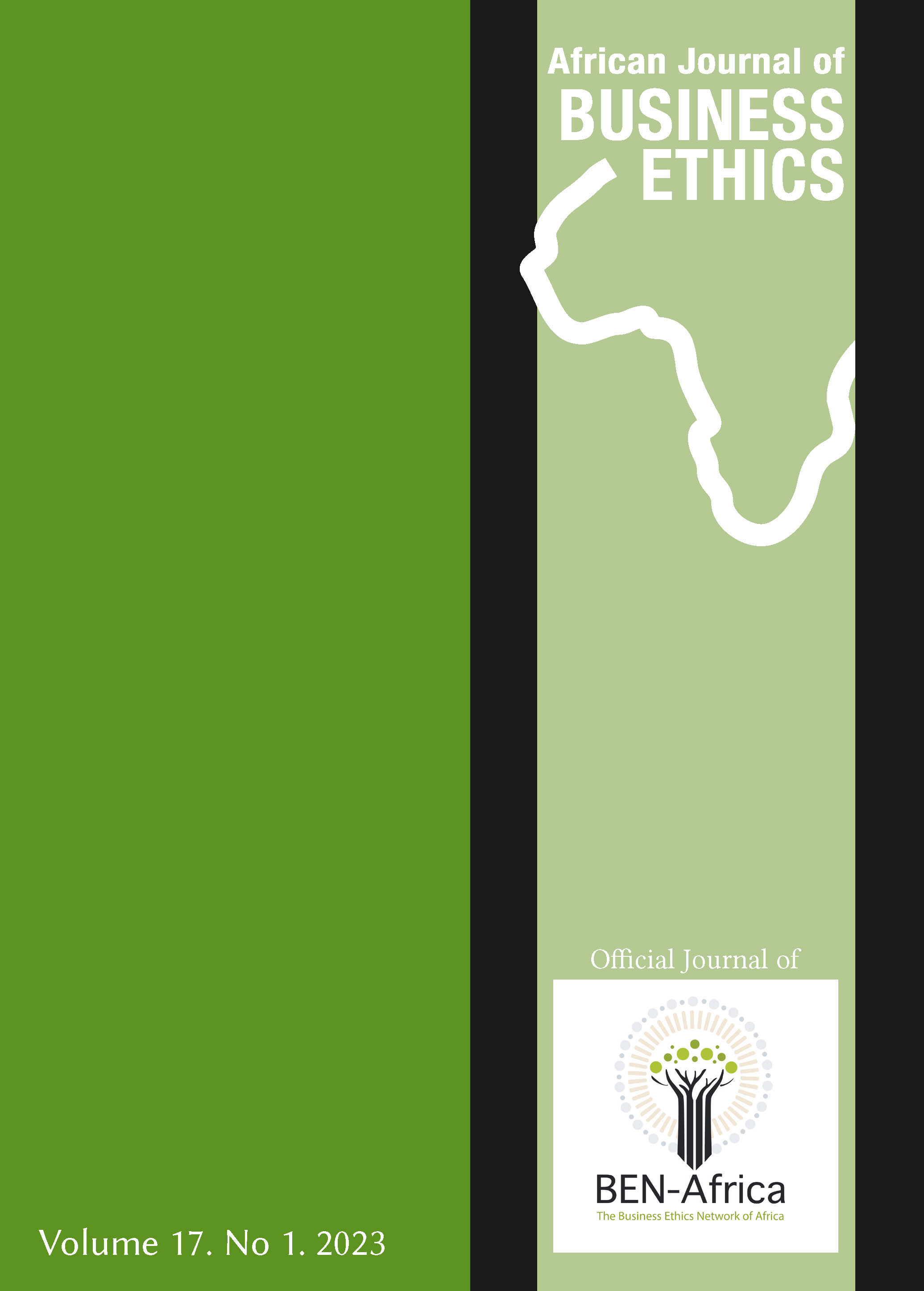 This journal is an open access journal, and the authors and journal should be properly acknowledged, when works are cited.
Authors may use the publisher's version for teaching purposes, in books, theses, dissertations, conferences and conference papers.
A copy of the authors' publisher's version may also be hosted on the following websites:
Non-commercial personal homepage or blog.
Institutional webpage.
Authors Institutional Repository.
The following notice should accompany such a posting on the website: "This is an electronic version of an article published in the African Journal of Business Ethics, Volume XXX, number XXX, pages XXX–XXX", DOI. Authors should also supply a hyperlink to the original paper or indicate where the original paper (http://ajobe.journals.ac.za/pub) may be found.
The following Creative Commons license applies:
This work is licensed under a Creative Commons Attribution-NonCommercial-NoDerivatives 4.0 International License.