From feasting to fasting: An autoethnography of Njangis
Chimene Nukunah

Milpark Business School
Abstract
IIn this article, I use autoethnography to share my personal experiences with Njangis in Cameroon, Central Africa. 'Njangi' is an old business practice where members of a community contribute money to assist one another turn by turn. There is literature on the concept of Njangis, however, autoethnography has not been used to share the rich African values that underpin this concept. Using reflexivity as a postmodernist technique,I describe my experiences with Njangis as both a child and adult, while contrasting this with a conventional 'Western' banking system. The aim of this emancipatory exercise is to give voice to an African practice as it relates to business and ethics.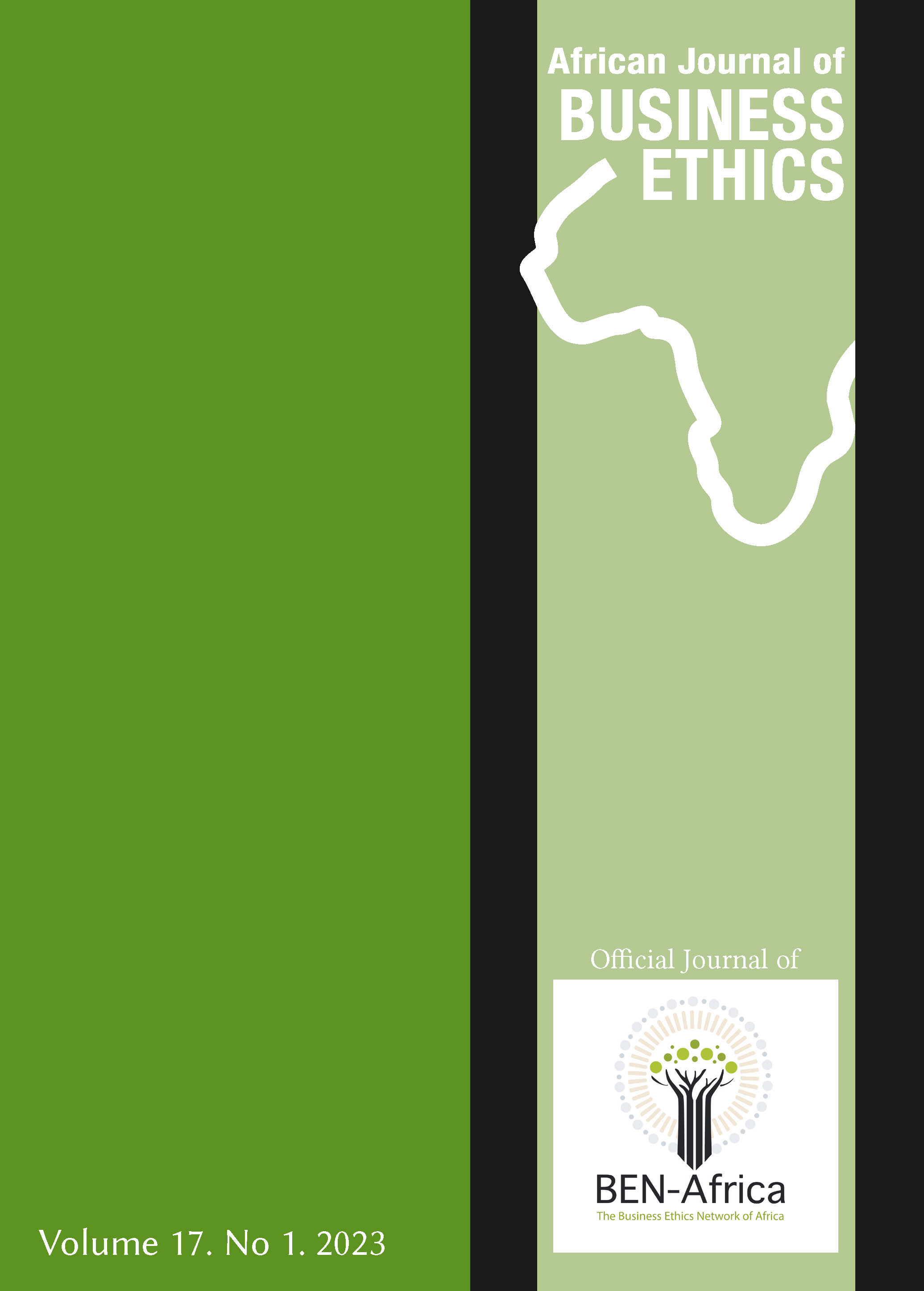 This journal is an open access journal, and the authors and journal should be properly acknowledged, when works are cited.
Authors may use the publisher's version for teaching purposes, in books, theses, dissertations, conferences and conference papers.
A copy of the authors' publisher's version may also be hosted on the following websites:
Non-commercial personal homepage or blog.
Institutional webpage.
Authors Institutional Repository.
The following notice should accompany such a posting on the website: "This is an electronic version of an article published in the African Journal of Business Ethics, Volume XXX, number XXX, pages XXX–XXX", DOI. Authors should also supply a hyperlink to the original paper or indicate where the original paper (http://ajobe.journals.ac.za/pub) may be found.
The following Creative Commons license applies:
This work is licensed under a Creative Commons Attribution-NonCommercial-NoDerivatives 4.0 International License.