The use of non-financial performance metrics in determining directors' remuneration: The case of listed companies in South Africa
Reon Matemane

University of Pretoria

Tankiso Moloi

University of Johannesburg

Michael Adelowotan

University of Johannesburg

Pallab Kumar Biswas

University of Otago
Abstract
Despite the increasing importance of environmental, social and governance (ESG) factors, it is not fully understood whether companies consider these factors when designing compensation plans for their directors. This study investigated the extent to which directors' remuneration integrates ESG factors.  The study sample is made up of JSE-listed companies for the period 2015 to 2021. The estimated generalised least squares regression technique was used to analyse the data. The results show the shift towards the integration of ESG factors in directors' compensation plans. It should be established which ESG factors are pertinent in the South African context.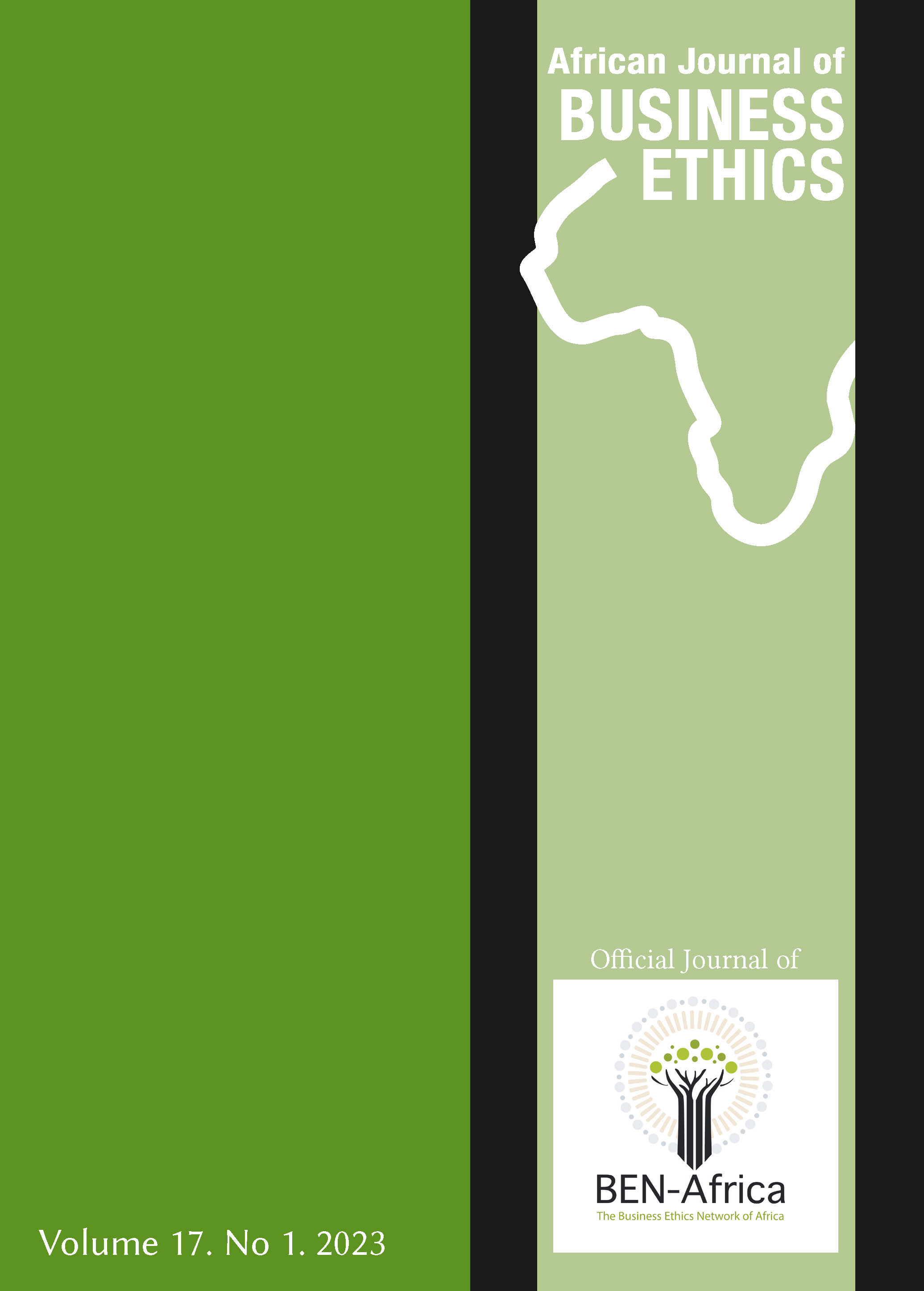 This journal is an open access journal, and the authors and journal should be properly acknowledged, when works are cited.
Authors may use the publisher's version for teaching purposes, in books, theses, dissertations, conferences and conference papers.
A copy of the authors' publisher's version may also be hosted on the following websites:
Non-commercial personal homepage or blog.
Institutional webpage.
Authors Institutional Repository.
The following notice should accompany such a posting on the website: "This is an electronic version of an article published in the African Journal of Business Ethics, Volume XXX, number XXX, pages XXX–XXX", DOI. Authors should also supply a hyperlink to the original paper or indicate where the original paper (http://ajobe.journals.ac.za/pub) may be found.
The following Creative Commons license applies:
This work is licensed under a Creative Commons Attribution-NonCommercial-NoDerivatives 4.0 International License.