Racial capitalism, ruling elite business entanglement and the impasse of black economic empowerment policy in South Africa
Abstract
The high rate of inequality in South Africa is rooted in colonial dispossession and racial exploitation, and still runs primarily along the racial divide. Policy initiatives taken to redress past economic injustices through the black economic empowerment (BEE) have failed to bring economic transformation. Using the twin lenses of epistemic violence and racial capitalism, this study analyses how entangled interests aimed to co-opt the ruling party elite by the apartheid-era business elite led to the BEE impasse. The pervasiveness of cultural alienation in BEE failure suggests that a shift to restorative justice is necessary to break from the impasse.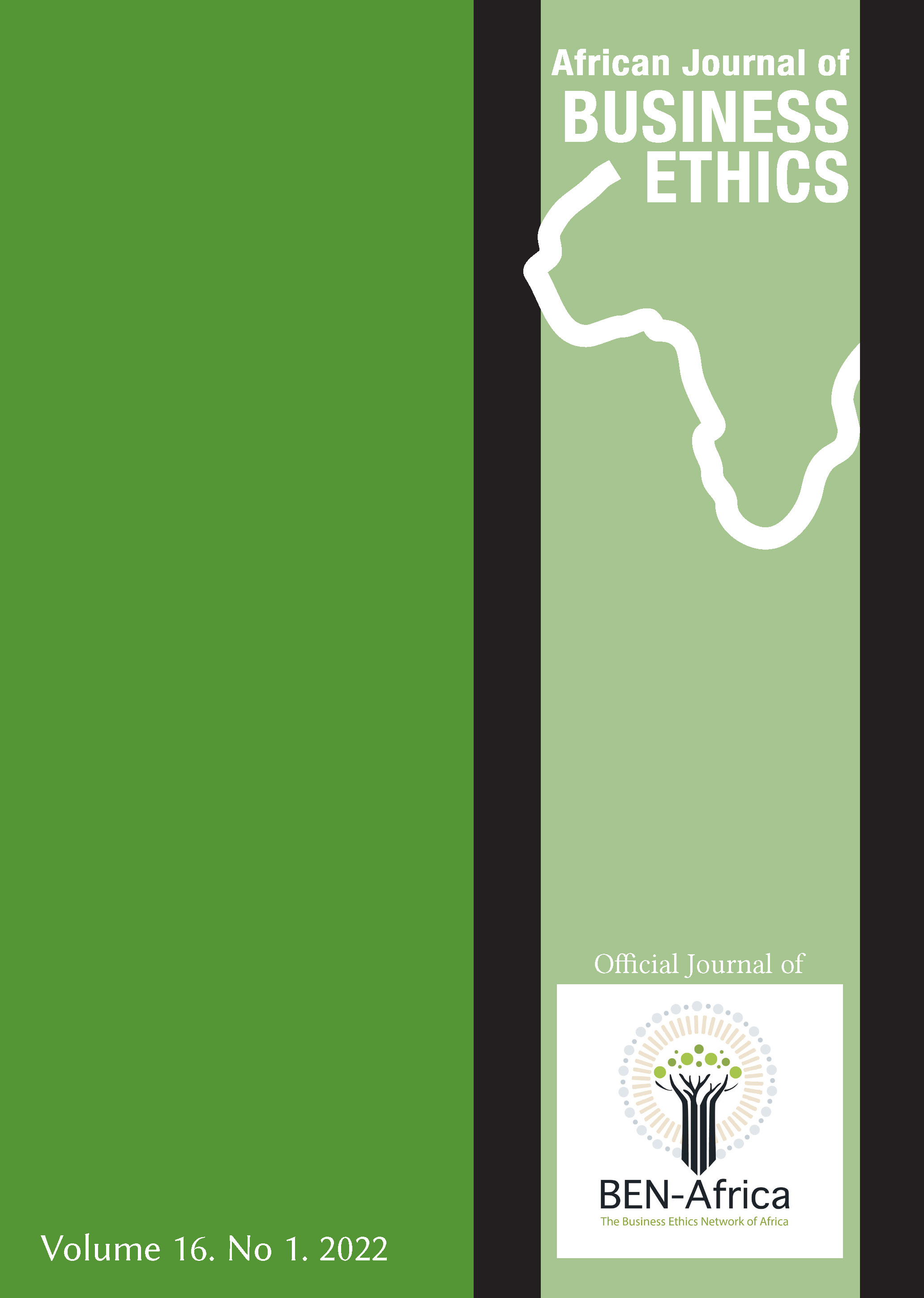 This journal is an open access journal, and the authors and journal should be properly acknowledged, when works are cited.
Authors may use the publisher's version for teaching purposes, in books, theses, dissertations, conferences and conference papers.
A copy of the authors' publisher's version may also be hosted on the following websites:
Non-commercial personal homepage or blog.
Institutional webpage.
Authors Institutional Repository.
The following notice should accompany such a posting on the website: "This is an electronic version of an article published in the African Journal of Business Ethics, Volume XXX, number XXX, pages XXX–XXX", DOI. Authors should also supply a hyperlink to the original paper or indicate where the original paper (http://ajobe.journals.ac.za/pub) may be found.
The following Creative Commons license applies:
This work is licensed under a Creative Commons Attribution-NonCommercial-NoDerivatives 4.0 International License.