Towards an understanding of corporate (dis)engagement with social justice advocacy
Louise Jones

Stellenbosch University

Arnold Smit

Stellenbosch University
Abstract
If it can be argued that companies should engage with social justice advocacy, what factors might deter them from doing so?  This question is pursued in a qualitative research study with participants from corporate and social justice organisations.  Six inhibiting factors are identified: a lack of understanding of social justice concepts; fear of reputational risk; short-term profit orientation; a compliance mindset; disconnectedness from operating environment; and recognition that business purpose will determine its societal engagement. This research extends the theoretical and practice boundaries of corporate social responsibility, while also advocating for an intensified engagement of management education with social justice in practice.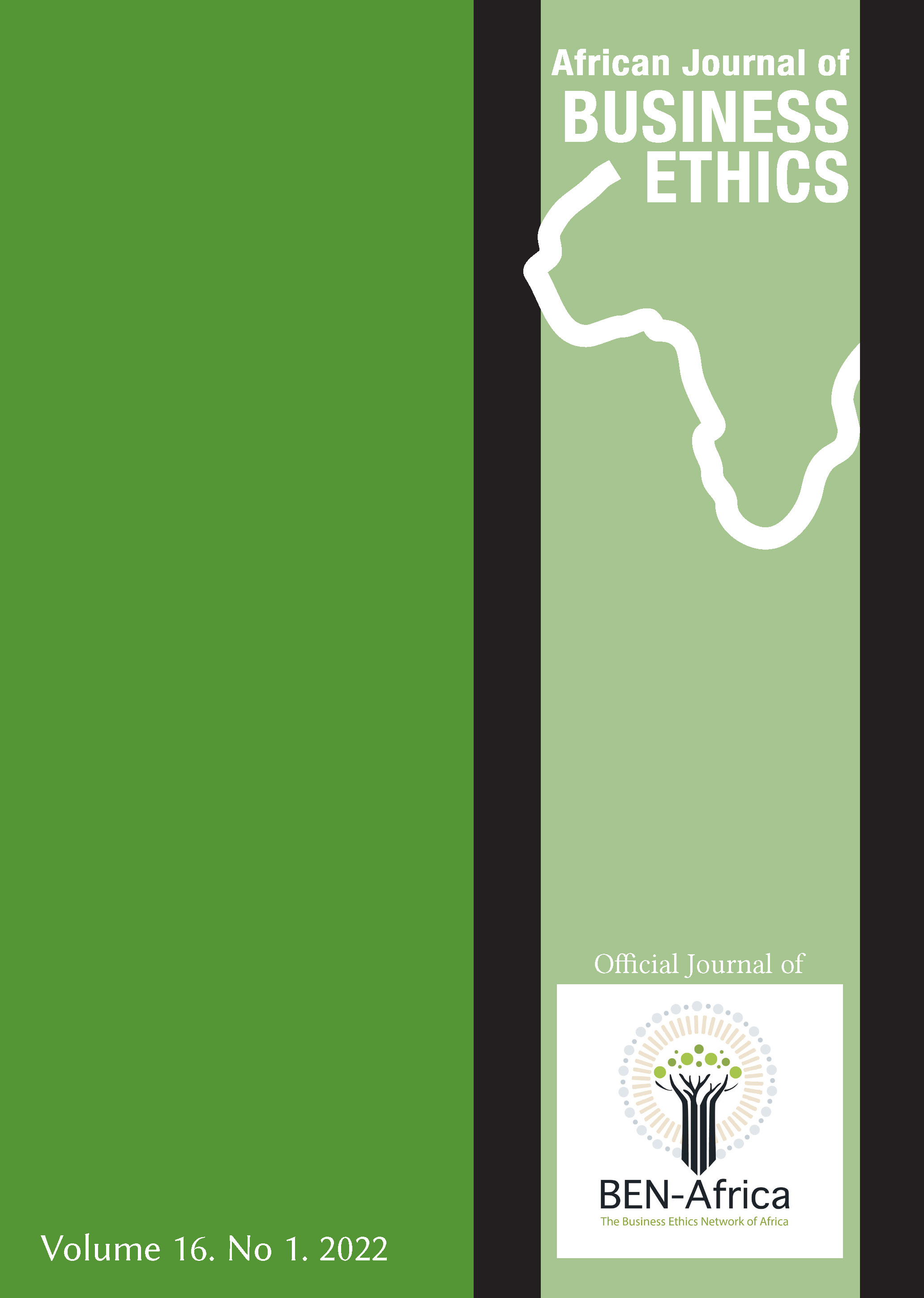 This journal is an open access journal, and the authors and journal should be properly acknowledged, when works are cited.
Authors may use the publisher's version for teaching purposes, in books, theses, dissertations, conferences and conference papers.
A copy of the authors' publisher's version may also be hosted on the following websites:
Non-commercial personal homepage or blog.
Institutional webpage.
Authors Institutional Repository.
The following notice should accompany such a posting on the website: "This is an electronic version of an article published in the African Journal of Business Ethics, Volume XXX, number XXX, pages XXX–XXX", DOI. Authors should also supply a hyperlink to the original paper or indicate where the original paper (http://ajobe.journals.ac.za/pub) may be found.
The following Creative Commons license applies:
This work is licensed under a Creative Commons Attribution-NonCommercial-NoDerivatives 4.0 International License.