Being 'human' under regimes of Human Resource Management: Using black theology to illuminate humanisation and dehumanisation in the workplace
Abstract
Critical studies have rightly faulted mainstream HRM for its failure to account for the meaning of being human under regimes of HRM. This article advances the field in this regard by drawing on African and broader black theological reflection on the meaning of being human, and by using visual research methods to interrogate the extent to which workplaces respect human dignity. Fifty-five (55) visual timeline interviews were conducted in a range of workplaces in the north-east of England. Data showed that allowing autonomy and freedom, mediating audit regimes, contractual affirmation, and creating communities of care were the key factors whose presence created humanising workplaces and whose absence signalled dehumanising ones. This research allows a richer understanding of structures and processes that produce either humanising or dehumanising workplaces.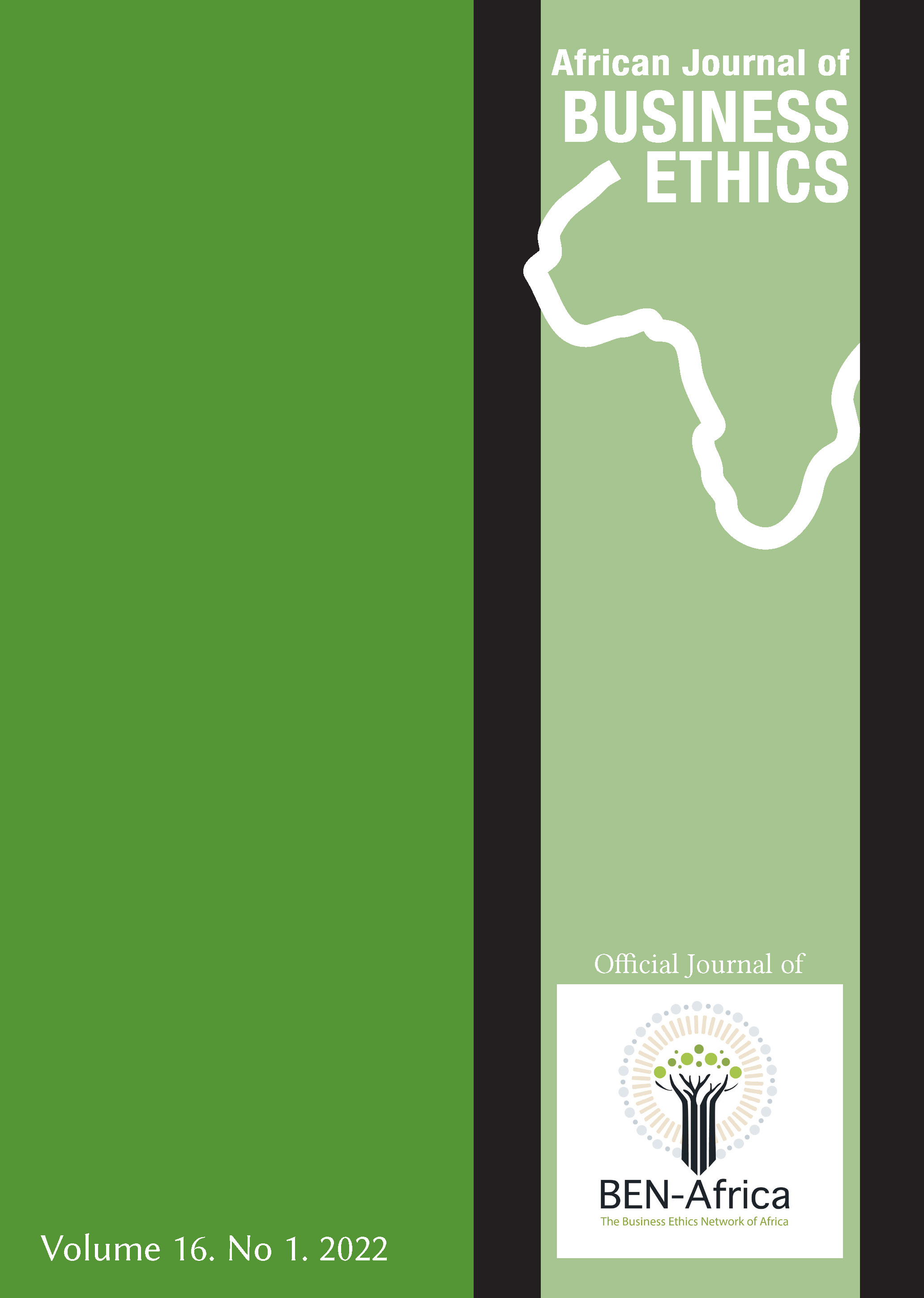 This journal is an open access journal, and the authors and journal should be properly acknowledged, when works are cited.
Authors may use the publisher's version for teaching purposes, in books, theses, dissertations, conferences and conference papers.
A copy of the authors' publisher's version may also be hosted on the following websites:
Non-commercial personal homepage or blog.
Institutional webpage.
Authors Institutional Repository.
The following notice should accompany such a posting on the website: "This is an electronic version of an article published in the African Journal of Business Ethics, Volume XXX, number XXX, pages XXX–XXX", DOI. Authors should also supply a hyperlink to the original paper or indicate where the original paper (http://ajobe.journals.ac.za/pub) may be found.
The following Creative Commons license applies:
This work is licensed under a Creative Commons Attribution-NonCommercial-NoDerivatives 4.0 International License.