Perspectives on business ethics in South African small and medium enterprises
Ireze van Wyk

University of South Africa

Peet Venter

University of South Africa
Abstract
SMEs are the driving force of economies. However, they face challenges that affect their long-term survival, such as developing ethical business environments. Business ethicsrelated research is underdeveloped in SMEs, thus limiting our understanding of business ethics in SMEs. The purpose of this qualitative study was to investigate how business ethics is conceptualised in SMEs, using the Delphi Technique.  In SMEs, business ethics is viewed as doing the right thing, having integrity, being transparent, trustworthy, and behaving responsibly towards internal and external parties. The contribution of this article is that business ethics is perceived as upholding quality, being transparent and trustworthy.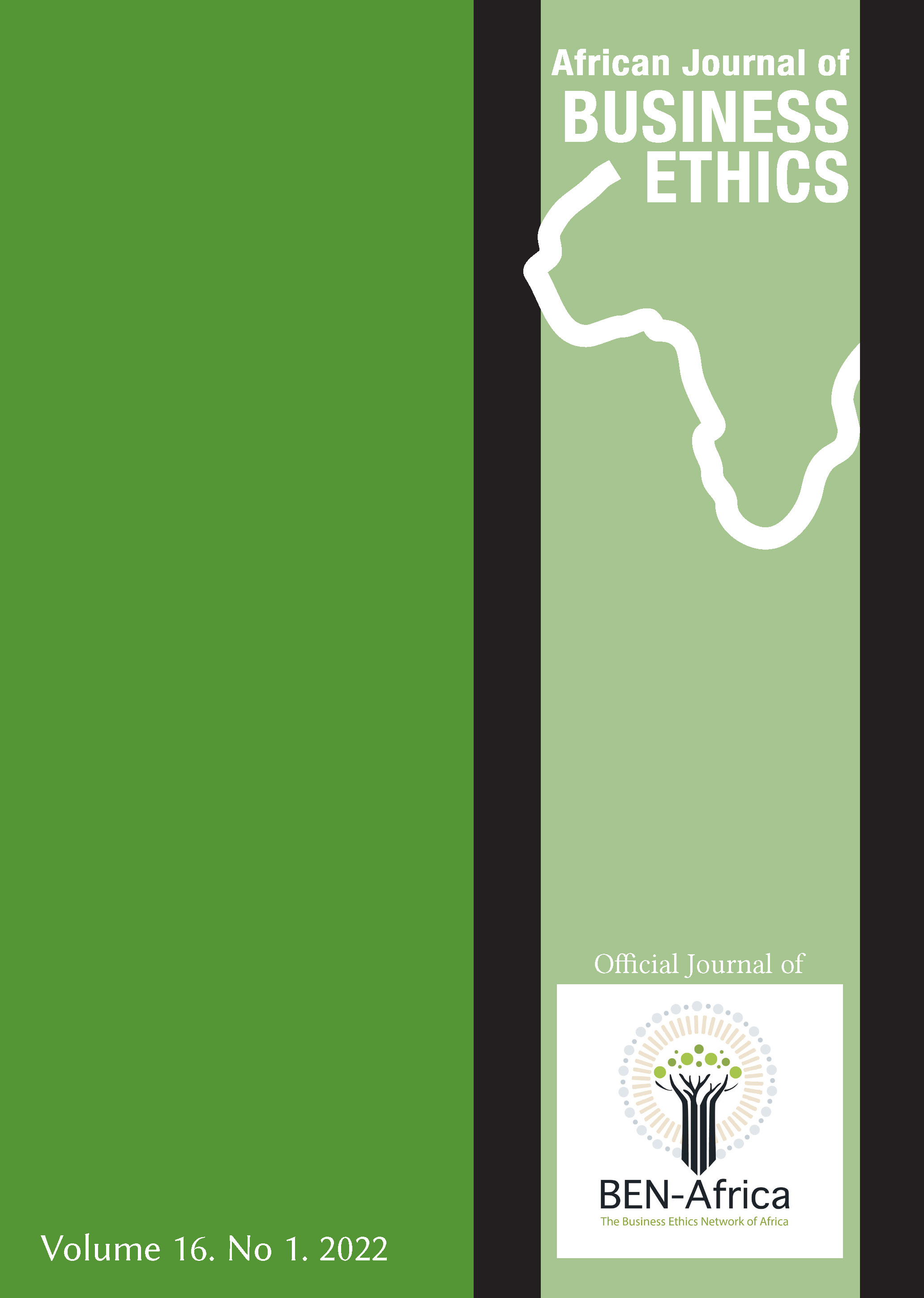 This journal is an open access journal, and the authors and journal should be properly acknowledged, when works are cited.
Authors may use the publisher's version for teaching purposes, in books, theses, dissertations, conferences and conference papers.
A copy of the authors' publisher's version may also be hosted on the following websites:
Non-commercial personal homepage or blog.
Institutional webpage.
Authors Institutional Repository.
The following notice should accompany such a posting on the website: "This is an electronic version of an article published in the African Journal of Business Ethics, Volume XXX, number XXX, pages XXX–XXX", DOI. Authors should also supply a hyperlink to the original paper or indicate where the original paper (http://ajobe.journals.ac.za/pub) may be found.
The following Creative Commons license applies:
This work is licensed under a Creative Commons Attribution-NonCommercial-NoDerivatives 4.0 International License.