Holding Space
Shaping Organisational Empathy through a Collaborative Auto Ethnographic Approach
Shaun Ruggunan

UKZN

Dr Kathryn Pillay

University of KwaZulu-Natal

Dr Cristy Leask

University of KwaZulu-Natal
Abstract
The Covid-19 pandemic restructured work, work organisations and organisational responses to crisis. Public sector universities in South Africa were not immune to the profound shifts in organisational practice that the pandemic thrust upon them. This paper aims to understand affective organizational responses, specifically empathy to employees in the context of the Covid-19 pandemic. Using a collaborative auto-ethnographic approach (CAE), we assess a South African public university's empathetic response to employees' work-life integration challenges at the peak of the pandemic. Conceptually we offer the idea of 'performative empathy' as a lens to analyze organisational behavior.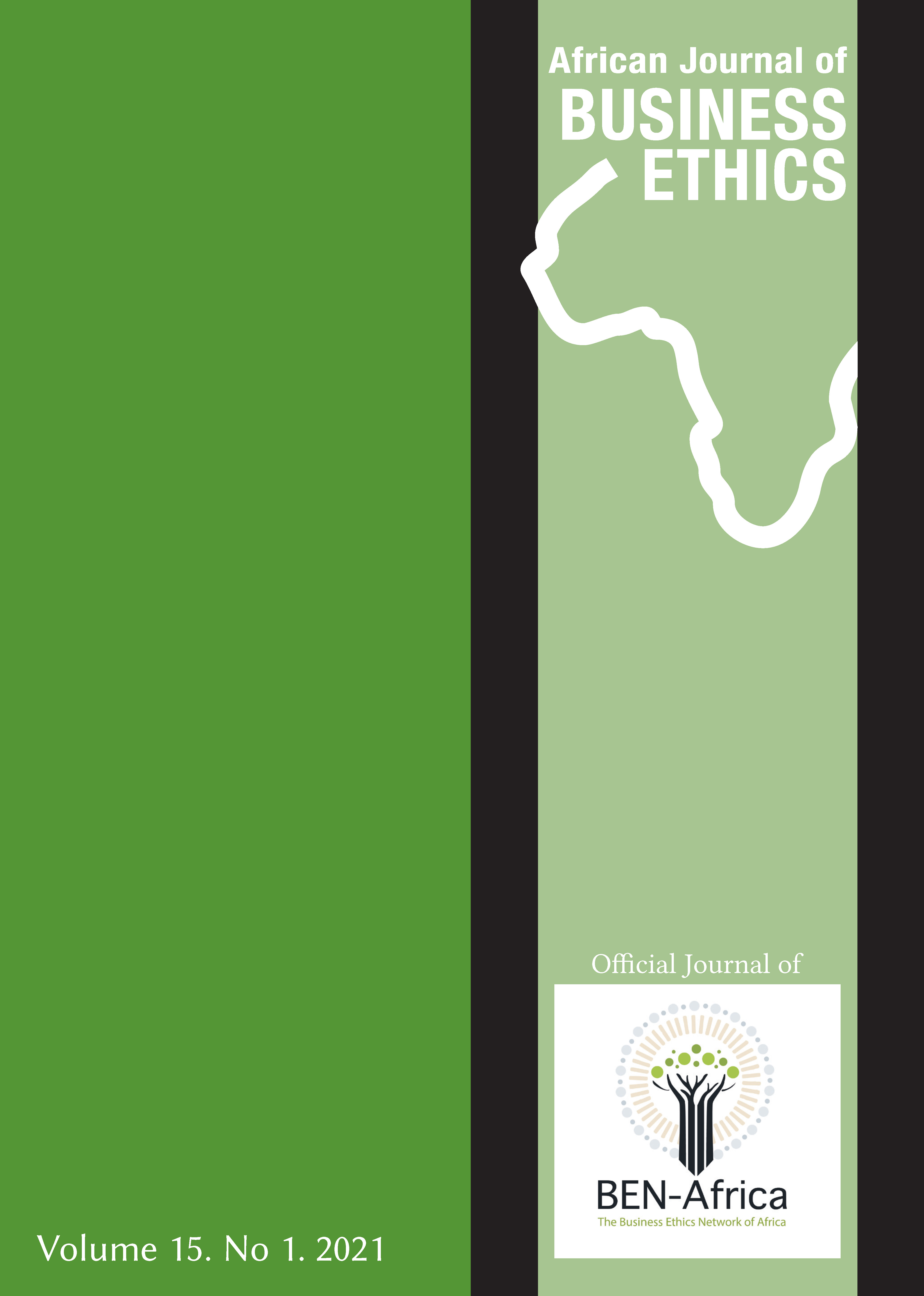 This journal is an open access journal, and the authors and journal should be properly acknowledged, when works are cited.
Authors may use the publisher's version for teaching purposes, in books, theses, dissertations, conferences and conference papers.
A copy of the authors' publisher's version may also be hosted on the following websites:
Non-commercial personal homepage or blog.
Institutional webpage.
Authors Institutional Repository.
The following notice should accompany such a posting on the website: "This is an electronic version of an article published in the African Journal of Business Ethics, Volume XXX, number XXX, pages XXX–XXX", DOI. Authors should also supply a hyperlink to the original paper or indicate where the original paper (http://ajobe.journals.ac.za/pub) may be found.
The following Creative Commons license applies:
This work is licensed under a Creative Commons Attribution-NonCommercial-NoDerivatives 4.0 International License.