A Moral Compass of the Organisation During Crisis: Exploring the ethics roles of Strategic Communication practice
Dr Abyshey Nhedzi

University of Johannesburg

Ms Cleopatra Gombarume

Cleopatra Gombarume (Honours) Affiliated with the Department of Strategic Communication, School of Communication, University of Johannesburg, Cnr Kingsway Avenue and University Road Auckland Park 2006, B Ring 617 Johannesburg, South Africa.
Abstract
The ethical behavior has long been a subject of the strategic communication discipline, but in South Africa, there are scarce empirical researches of ethical practice to date. In this paper through interviews with ten South African strategic communication practitioners in diverse organisations. We examine what constitutes ethical communication and the roles of practitioners in guiding the organisation toward considering ethics during a crisis. Findings reveal ten moral compass roles which are categorized into ethical counsel and advocacy role types. Although marked with legal, leaders/clients who want practitioners to compromise on ethical counsel roles, practitioners were defining organisation's ethics role.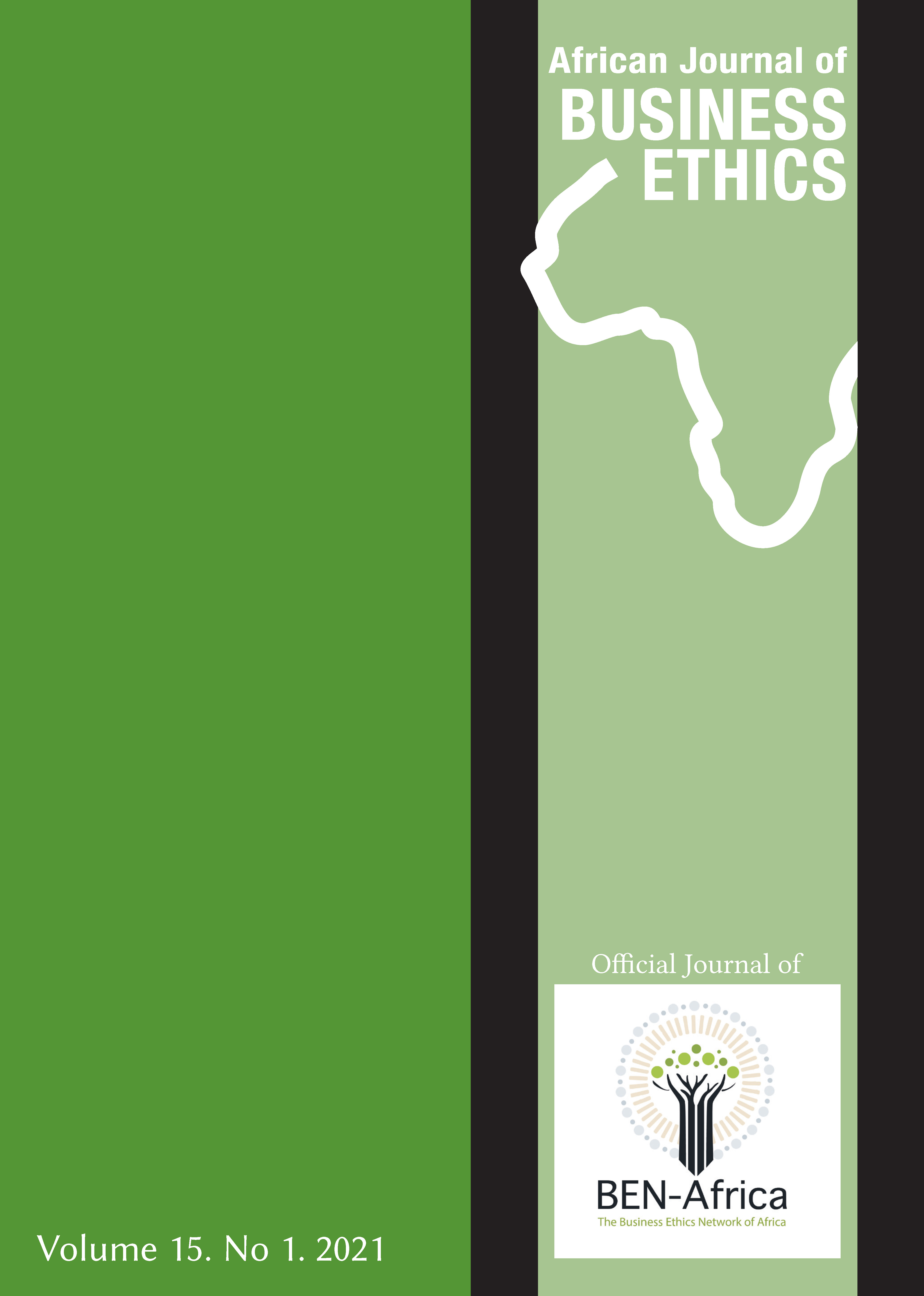 This journal is an open access journal, and the authors and journal should be properly acknowledged, when works are cited.
Authors may use the publisher's version for teaching purposes, in books, theses, dissertations, conferences and conference papers.
A copy of the authors' publisher's version may also be hosted on the following websites:
Non-commercial personal homepage or blog.
Institutional webpage.
Authors Institutional Repository.
The following notice should accompany such a posting on the website: "This is an electronic version of an article published in the African Journal of Business Ethics, Volume XXX, number XXX, pages XXX–XXX", DOI. Authors should also supply a hyperlink to the original paper or indicate where the original paper (http://ajobe.journals.ac.za/pub) may be found.
The following Creative Commons license applies:
This work is licensed under a Creative Commons Attribution-NonCommercial-NoDerivatives 4.0 International License.