Integrity and vulnerability as building blocks of perceived moral character and leader profile attractiveness
Abstract
Integrity is often regarded as cardinal to moral character and thus a desirable leadership attribute. However, integrity that is not moderated through an adjunctive virtue such as vulnerability can produce leaders who are self-righteous. Through a vignette experiment, the contribution of integrity and vulnerability towards the perception of moral character and the attractiveness of a leader's behavioural profile was assessed. Results confirm that integrity contributes even more strongly to both perceived moral character and attractiveness of a leader's behavioural profile when combined with vulnerability. The findings provide new insights into integrity and vulnerability as adjunctive virtues and building blocks of perceived moral character and ethical leadership attractiveness.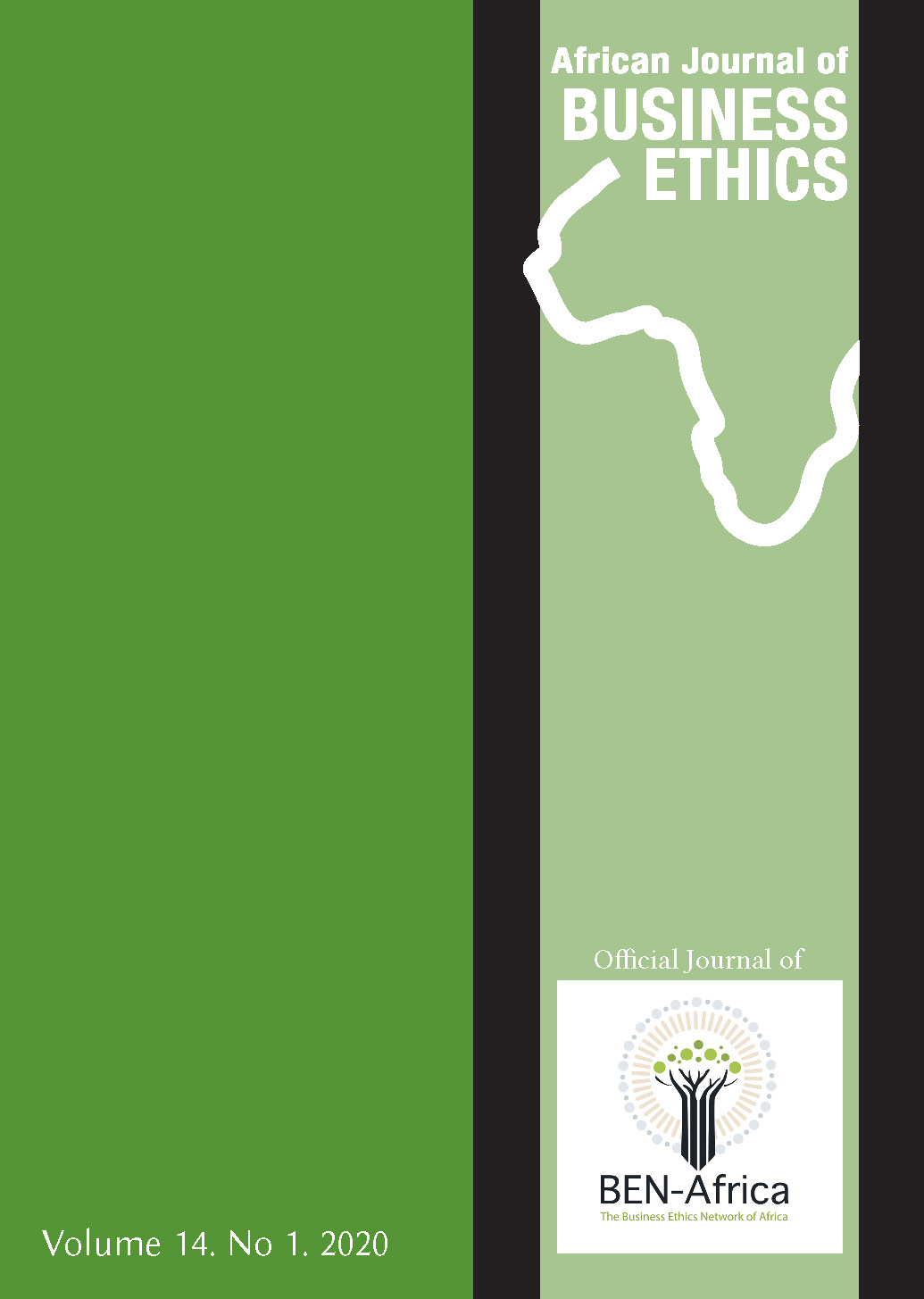 This journal is an open access journal, and the authors and journal should be properly acknowledged, when works are cited.
Authors may use the publisher's version for teaching purposes, in books, theses, dissertations, conferences and conference papers.
A copy of the authors' publisher's version may also be hosted on the following websites:
Non-commercial personal homepage or blog.
Institutional webpage.
Authors Institutional Repository.
The following notice should accompany such a posting on the website: "This is an electronic version of an article published in the African Journal of Business Ethics, Volume XXX, number XXX, pages XXX–XXX", DOI. Authors should also supply a hyperlink to the original paper or indicate where the original paper (http://ajobe.journals.ac.za/pub) may be found.
The following Creative Commons license applies:
This work is licensed under a Creative Commons Attribution-NonCommercial-NoDerivatives 4.0 International License.