Restorying the Purpose of Business: An Interpretation of the Agenda of the UN Global Compact
Oliver Williams

University of Notre Dame, USA;Stellenbosch University, South Africa
Keywords:
Business and society, restorying the purpose of business, moral norms for business, United Nations Global Compact, Sustainable Development Goals
Abstract
The article argues that there is a paradirm shift in our understanding of the role of business in society and that this move is best understood as a "restorying" of the purpose of business. The term "story" is used here to refer to a pattern of meaning. The organization leading this movement is the United Nations Global Compact with its ten principles and 17 Sustainable Development Goals designed to overcome global poverty. With over 9,000 companies in 165 countries "restorying" the purpose of business there is hope for a better life for all.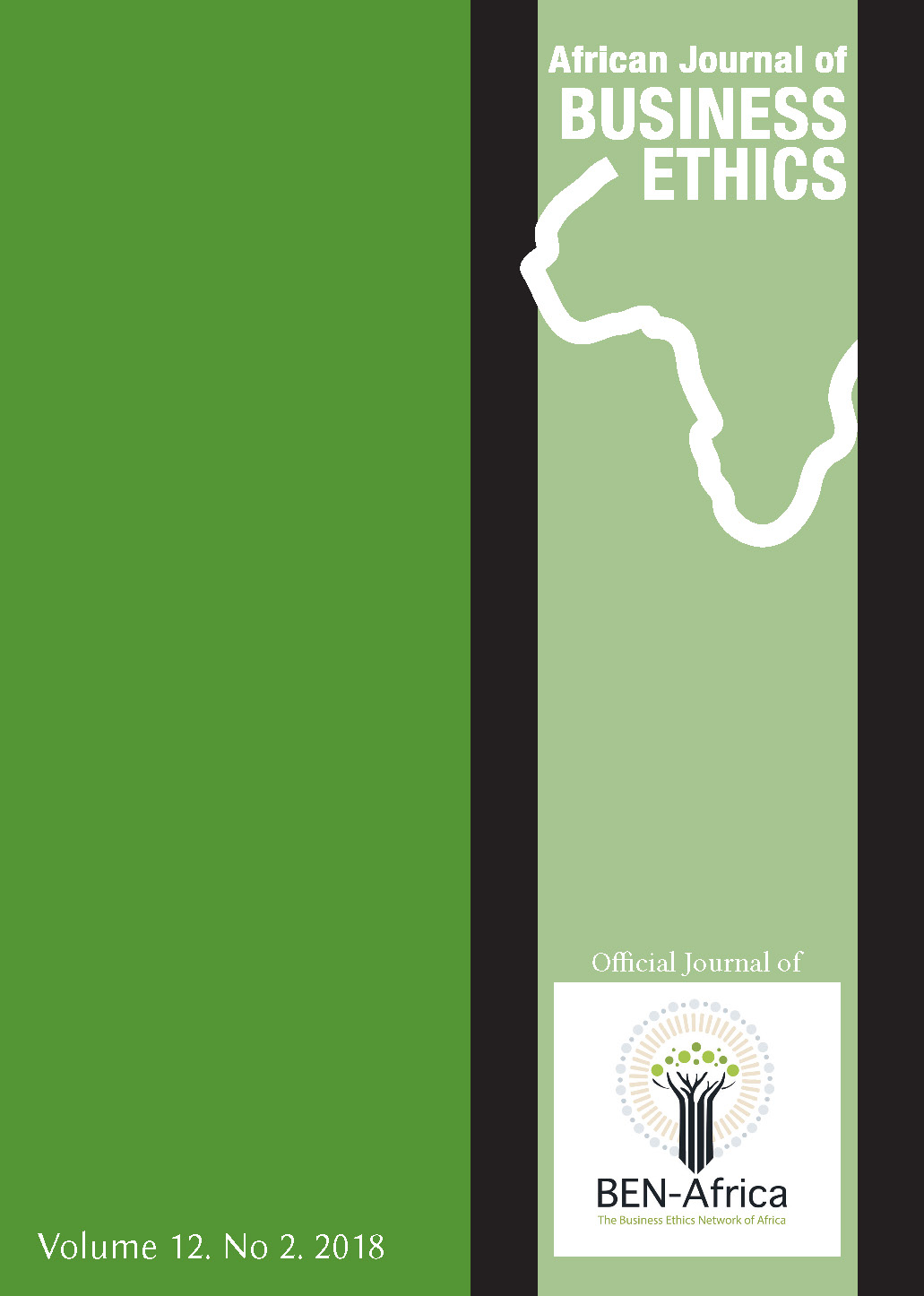 This journal is an open access journal, and the authors and journal should be properly acknowledged, when works are cited.
Authors may use the publisher's version for teaching purposes, in books, theses, dissertations, conferences and conference papers.
A copy of the authors' publisher's version may also be hosted on the following websites:
Non-commercial personal homepage or blog.
Institutional webpage.
Authors Institutional Repository.
The following notice should accompany such a posting on the website: "This is an electronic version of an article published in the African Journal of Business Ethics, Volume XXX, number XXX, pages XXX–XXX", DOI. Authors should also supply a hyperlink to the original paper or indicate where the original paper (http://ajobe.journals.ac.za/pub) may be found.
The following Creative Commons license applies:
This work is licensed under a Creative Commons Attribution-NonCommercial-NoDerivatives 4.0 International License.