Economic growth and progress: a paradigmatic conflation
Grace Jean Garland

Morrison Myburgh John

Business School

Piet Naudè

Business School
Keywords:
GDP, growth, progress measurement, paradigms, sustainability crisis, macroeconomics, scientific revolution
Abstract
This paper uses a paradigmatic lens to conceptually explore the global sustainability crisis. To anchor what would otherwise be an abstract thought experiment, the discussion focuses on GDP, economic growth and progress measurement. By reviewing the extensive debate around GDP through a paradigmatic lens, the paper explores why the prevailing growth-centric paradigm is "in crisisâ€. More importantly, it suggests that the crisis is unlikely be resolved by human agency, unless the requisite convincing forces for a paradigm shift are present. Or, failing this, that aggravating sociological and/or ecological conditions over time could impel the shift to some new, hitherto-unimagined, paradigm.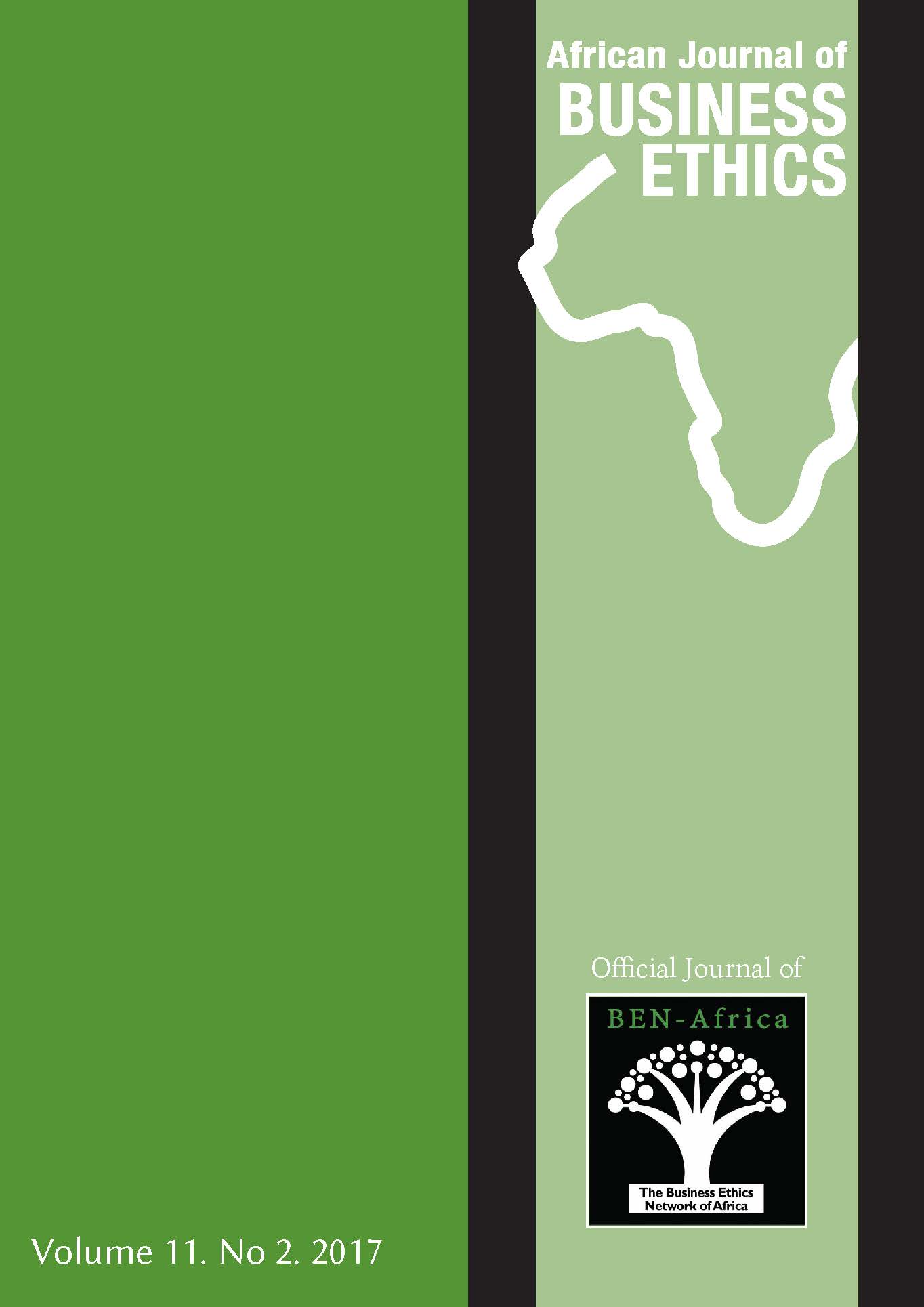 This journal is an open access journal, and the authors and journal should be properly acknowledged, when works are cited.
Authors may use the publisher's version for teaching purposes, in books, theses, dissertations, conferences and conference papers.
A copy of the authors' publisher's version may also be hosted on the following websites:
Non-commercial personal homepage or blog.
Institutional webpage.
Authors Institutional Repository.
The following notice should accompany such a posting on the website: "This is an electronic version of an article published in the African Journal of Business Ethics, Volume XXX, number XXX, pages XXX–XXX", DOI. Authors should also supply a hyperlink to the original paper or indicate where the original paper (http://ajobe.journals.ac.za/pub) may be found.
The following Creative Commons license applies:
This work is licensed under a Creative Commons Attribution-NonCommercial-NoDerivatives 4.0 International License.